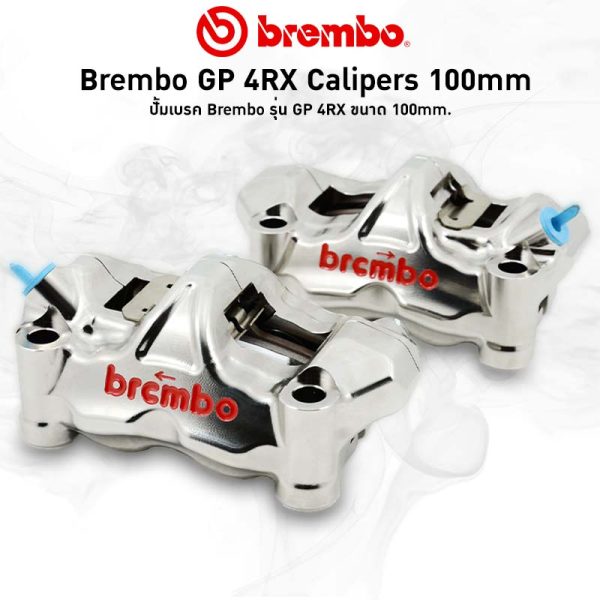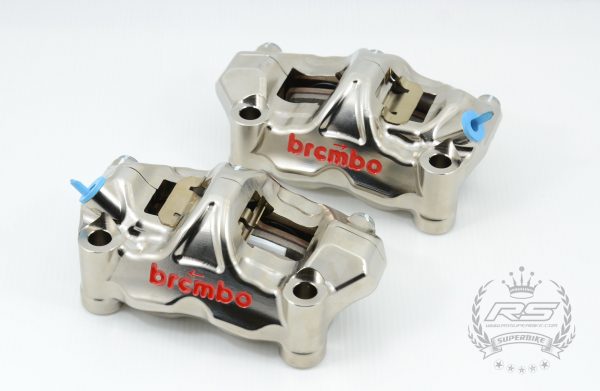 Brembo GP 4RX Calipers 100mm
ปั้มเบรค Brembo GP 4RX Calipers 100mm
เบรคยอดนิยม ที่มาพร้อมคุณสมบัติเกินตัว
เพิ่มความหรูหราให้รถของคุณได้อย่างลงตัว
สวยงาม เพิ่มความปลอดภัย ทุกการขับขี่
รายละเอียดเพิ่มเติม
The power and precision of MotoGP
Brembo High Performance brake calipers combine unrivalled stability with MotoGP levels of braking performance. Manufactured using specific technologies for each model, these calipers are extremely stiff under stress, ensuring precise and consistent braking performance.
The Brembo High Performance range offers the most discerning motorcyclists a choice of three front caliper lines (two-piece billet components, monoblock components and monoblock billet components) and one rear caliper line to cater fully for even the most extreme requisites.
All High Performance calipers are interchangeable with the fork mounts of the most popular European and Japanese hypersports models and fully compatible with original equipment discs as well as Brembo Supersport and T-Drive discs.